Monthly subscription boxes are amazing for discovering new products. Check out the best box ideas in each category – there's something for everyone!
Subscription boxes are such a cool concept. You get to try out a bunch of different products around a particular theme and decide which ones you can't live without afterwards. Or you can just keep trying new products each month and have fun with that.
I'm always looking for cool new subscription box services to try out. And sometimes I like to go back to old favorites to discover some new products around a theme I enjoyed. But there are so many options today, I really just enjoy trying new ones!
There are subscription box types for every person and every interest. Some of my favorites are boxes that include natural beauty products, gluten free snacks, clothing, household items and crafty DIY projects. It really seems like there are subscription boxes for every interest!
If you love online shopping as much as me, I hope you discover a new favorite subscription box for yourself or to gift to a loved one.
Beauty Subscription Boxes
1. Scent Box
If you like experimenting with different perfumes and fragrances, then Scent Box is for you! Every month, you get to choose from over 850 designer fragrances to try for only $14.95. Right now you can get 35% off your first box – no code needed!
2. Allure Beauty
If you've heard of Allure Magazine, they're also the makers of the Allure Beauty box. Right now, you can get 7 full size editor's pick skincare products for only $15, making this one of the best deals out there right now.
3. Babe Box
Babe Box is another one of my favorite beauty subscriptions. Everything is full size and every box has a value of at least $80. Plus, you can get your first box free, then it's only $29 per month after that!
4. Happy Legs Club
Never run out of razors again with the Happy Legs Club. The price of this razor subscription starts as low as $4 a month, depending upon the plan you choose. It's a super convenient way to take one thing off your to do list.
5. FabFitFun
Another fun box I've tried is FabFitFun, a seasonal box that contains 8-10 of the newest and best full-size beauty, wellness, health, fitness and fashion products valued at $200+. Boxes are just $49.99, making for a great value. Read my FabFitFun Subscription Box review to see how it works.
Home and Garden Subscription Boxes
1. Clean Cult

I love subscription boxes that automate ordering things I'd need to buy anyways, and that's why I love Clean Cult. We all need cleaning products, and with their service, we can get non-toxic cleaning products delivered in eco-friendly packaging.

2. Second Nature
Another subscription you may not have thought to sign up for is an air filter delivery like Second Nature. You can make sure your home always has clean air filters, which is important with everyone spending so much time at home! They even have a free trial so you can make sure it works for you.
3. MightyFix
MightyFix is perfect for families who are starting their green living journey. Each month, you'll receive one earth-friendly product that you can use for only $11 (with free shipping). Past "fixes" have included things like beeswrap, dryer balls and reusable sandwich bags. Get your first month for only $3!
4. Breo Box
Breo Box is a more high end subscription box service that includes 5-8 items that revolve around everyday essentials, fitness/health and tech, all curated to fit the season. Rather than a cardboard box, the contents are hand packed in a wooden crate, making it super unique! Subscriptions start at $139.
5. Wick Box
Wick Box is the perfect subscription box for candle lovers. Every month, you'll receive one designer candle based upon your scent preferences, and each month a different brand will be featured. Plans start at $29.95 per month.
Food Subscription Boxes
1. ButcherBox
One of my favorite types of boxes to come on the market offer things I'd otherwise have to leave the house to buy. ButcherBox has the most delicious grassfed and organic meats that you can have delivered to your door each month. Subscriptions typically start at $129, and special offers are frequently available.

2. Urthbox
If you love trying new snacks, then check out Urthbox. All of the snacks are organic and non-GMO. And they have gluten free and vegan options for people with special dietary needs. Prices range from $17-55 per month, depending upon the size of box you choose.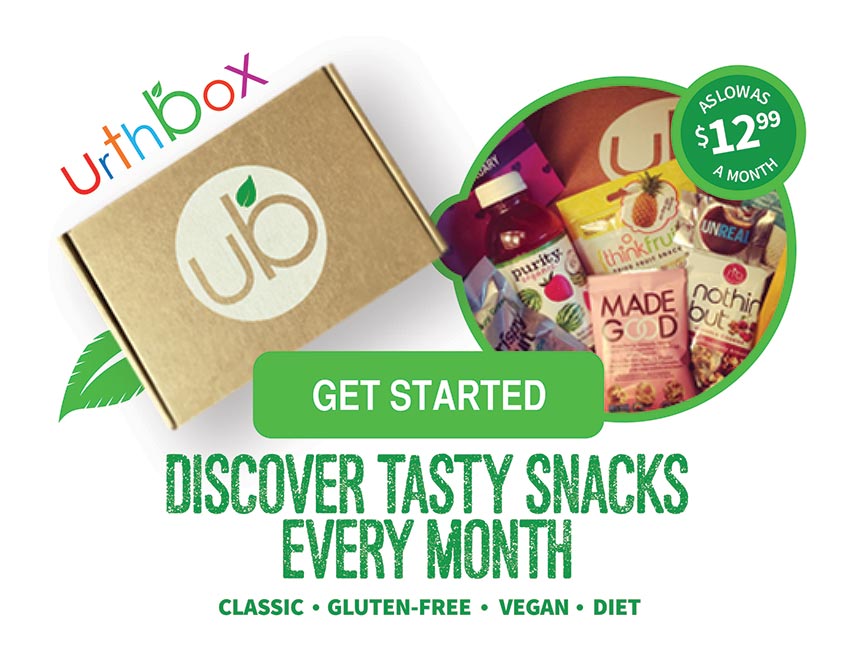 3. Full Circle Farm
If you're looking for a subscription that will have fresh produce delivered to your house each month, check out Full Circle Farm. They have a variety of different boxes depending upon the size and preferences of your family.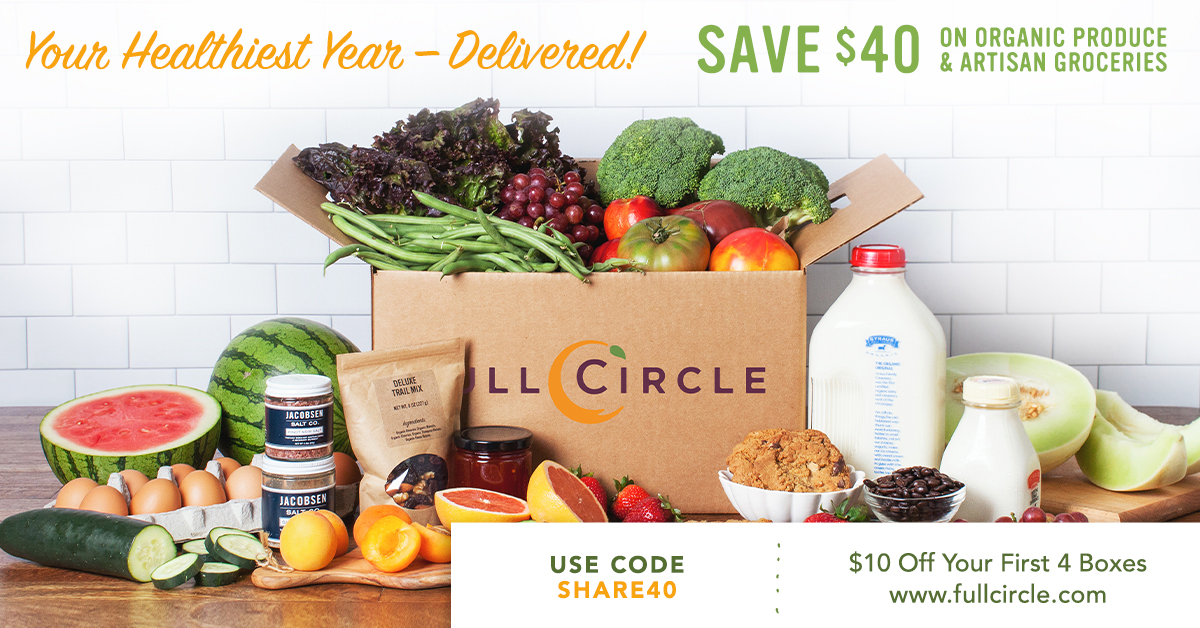 4. Universal Yums
This is another really great snack subscription box that offers a lot of variety. Universal Yums will send you a box of snacks from a different country each month, starting at $13.95. It's a great subscription for homeschoolers who are studying countries around the world.
Subscription Boxes for Kids
1. Toy Library ($25)
Instead of buying new toys for your child constantly, check out Toy Library. With this service, you can try new toys with your child for as long as you want, then swap them out when you're ready for only $12.50 per month.
* All toys are cleaned in Ultrasonic baths, with environmentally friendly, non-toxic solutions to meet CDC standards and ensure your safety.
2. Kiwi Co
This is one of the oldest and best subscription boxes for kids. The Kiwi Co box includes super cool projects to inspire kids to be more creative and imaginative. What I love the most is they have different crates curated based on age, so you can choose the one that's right for your child.
3. Groovy Lab in a Box
If you want to expose your kids to more STEM activities, check out Groovy Lab in a Box. Each month, your kid will get everything they need to learn about and do hands on science, technology, engineering, and mathematics (STEM) experiments, starting at $29.95.
4. Hello Bello Diaper Bundle
If you have a baby and you're tired of remembering to order or buy diapers, check out the Hello Bello Diaper Bundle. This baby subscription box features super absorbent diapers in fun patterns and great baby products. They have cute swim diapers too!
5. Green Kid Crafts
We have loved Green Kid Crafts since my kids were little! Every month, your box will be fulled with fun kids crafts and activities for your little one. You can read my Green Kid Crafts review and see the adorable dinosaur tail that Zoë made!
Clothing Subscription Boxes
1. Beachly
My husband and I are very casual dressers, so we love the Beachly clothing subscription box. They have options for men or women, and each month you get 4-5 pieces of premium, beach-inspired items goods like tees, boardshorts, hoodies and sandals for men. For women, you'll see things like jewelry, apparel, skincare products and other beach essentials.
2. Stitch Fix
If you need help choosing clothes that are right for your body type, Stitch Fix is well known for delivering stylish clothing that are also flattering. Head over and take their Style Quiz to see what type of clothes they'd send you. They have options for men, women and kids.
3. UrbaneBox
UrbaneBox also has subscription options for both men and women's clothing. Their boxes are also curated by stylists, and I think their clothes seem to be a bit more on trend than Stitch Fix.
4. Sock Panda
Do you love fun socks? Each month, Sock Panda will send you a box of socks – you choose the quantity and style. They have subscriptions for kids, tweens, women and men.
Subscription Boxes for Pet Owners
1. Dog Food Subscriptions
How convenient would it be if you never had to drive to the pet store to buy dog food? There are so many amazing dog food subscriptions available now. Some you will want to check out are Ollie Pets, Nom Nom, The Farmer's Dog and Pet Plate. They all have different offers each month, so shop for the best deal.

2. Super Chewer

If your dog loves getting new toys, then you have to try Super Chewer. This dog toy subscription box includes 2 durable toys (no fluffy toys here), 2 full size bags of treats and 2 meaty chews.

3. BarkBox
This is one of the most popular dog boxes out there. Barkbox shipments are always customized to your dog's preferences. Subscriptions start at $22 and are valued at $40 or more.
4. Kitty Poo Club
Never run out of kitty litter again with the Kitty Poo Club. For only $21.99 a month, you get a eco-friendly litter box that will last the entire month… then you can just toss it and start new! They also have a few different types of litter based upon what you like best.

This is just a selection of the best monthly subscription boxes we've found. We'll be adding new finds as we discover them, so be sure to bookmark or pin this post for later.