Looking for family movie night ideas? Check out our list of 100 non-cartoon family movies currently streaming on Netflix. 
I love family movie night. It is a ritual in our home. We love to get together in front of the TV – all 4 of us snuggled up on one couch – and watch movies together. It's a time where we can slow down and just be together as a family.
While the kids would be happy if we watched animated movies every night, the adults in the house don't necessarily enjoy watching them all the time. Don't get me wrong – there are some very awesome cartoon movies. I just like to have non-animated movie options that we can enjoy together.
Netflix has a huge library of family movies streaming right now. Back when I was a member of the Netflix Stream Team, I put together a list of 100 of them (I think we've seen all but a couple of them!) for you to browse through. Some of them have some animated characters in them, but all of them have real live people in them.
This list is always kept up to date, so be sure to bookmark this post and come back to it regularly. You'll always find newly added movies at the bottom of the list!
For more family friendly streaming services, check out Hulu, STARZ, Curiosity Stream, Disney+ or Prime Video.
100 Non Animated Family Movies on Netflix
1. Dolphin Kick
2. Dolphin Tale 2
3. Mako Mermaids
4. H2O: Just Add Water
5. A 2nd Chance
6. Raising the Bar
7. Full Out
8. Benji
9. Free Rein
10. Zapped
11. Cats & Dogs: Revenge of Kitty Galore
12. Middle School: The Worst Years of My Life
13. Jessica Darling's It List
14. Malibu Rescue
15. Cheer Squad
16. Go Live Your Way!
17. Spy Kids 4D: All the Time in the World
18. The Spiderwick Chronicles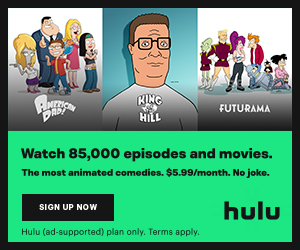 19. Christopher Robin
20. Radio Rebel
21. Pee Wee's Big Holiday
22. The Princess Switch
23. Pants on Fire
24. My Babysitter's a Vampire: The Movie
25. You Can Tutu
26. Goosebumps 2
27. A Witch's Ball
28. Good Sam
29. Pup Star
30. Pup Star Better2Gether
31. Aliens Ate My Homework
32. Monkey Up
33. Indiana Jones and the Raiders of the Lost Ark
34. Indiana Jones and the Last Crusade
35. Indiana Jones and the Temple of Doom
36. Indiana Jones and the Kingdom of the Crystal Skull
37. Rip Tide
38. Woody Woodpecker
39. God Bless the Broken Road
40. The Boy Who Harnessed the Wind
41. F.R.E.D.I.
42. Bruno & Boots: This Can't be Happening
43. Bruno & Boots: Go Jump in the Pool
44. Bruno & Boots: The Wizzle War
45. Mary Poppins Returns
46. The Adventures of Shark Boy and Lava Girl
47. Miracle
48. Big Miracle
49. Tall Girl
50. Hope Springs Eternal
51. Escape from Mr. Lemoncello's Library
52. Liar, Liar Vampire
53. The Massively Mixed Up Middle School Mystery
54. Legends of the Hidden Temple
55. The Boy Who Cried Werewolf
56. Annabelle Hooper and the Ghosts of Nantucket
57. Walk. Ride. Rodeo.
58. Dr. Seuss' The Cat in the Hat
59. DJ Cinderella (aka Cindarella Pop)
60. Big Time Movie
61. Shorts
62. Earth to Echo
63. Go Karts
64. Full Count
65. Lemony Snicket's: A Series of Unfortunate Events
66. Grand-Daddy Day Care
67. Scales: Mermaids are Real
68. Hugo
69. Undercover Grandpa
70. Feel the Beat
71. The Healer
72. Greater
73. Bethany Hamilton: Unstoppable
74. A Champion Heart
75. Holiday in the Wild
76. The Main Event
77. The Last Airbender
78. A.X.L.
79. What a Girl Wants
80. Back of the Net
81. Spelling the Dream
82. Going for Gold
83. All Hallows' Eve
84. Mirror Mirror
85. Johnny English Reborn
86. Sleepover
87. For Love or Money
87. Karate Kid
88. Karate Kid 2
89. Karate Kid 3
90. A Walk to Remember
91. Groundhog Day

92. Sleepless in Seattle

93. Dennis the Menace
94. Zookeeper
95. Roped
96. Hop
97. The Neverending Story
98. Jinxed
99. Charlotte's Web
100. Ride Like a Girl
101. JEM and the Holograms
102. Soul Surfer
If you can't find a family movie to watch on Netflix, you may be able to find something new to watch on on Hulu, STARZ, Curiosity Stream, Disney+ or Prime Video.